A.I.M High Writing Day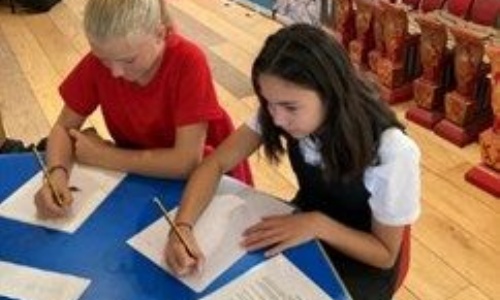 A couple of our pupils were lucky enough to spend the day at a writing workshop with the author Colin R Parsons.
They learnt how to write a story. Linda, one of our Governors accompanied them and she shared how they were a credit to the school.