Landulph School Celebrates World Book Day in Style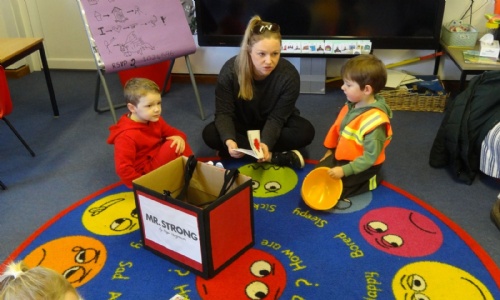 Last week, Landulph School students and staff celebrated World Book Day with great enthusiasm and energy. The event was a fantastic way for everyone to show their love of reading and books.
The students were treated to a wide range of book-themed activities, which included storytelling sessions, book quizzes, and dress-up competitions. Everyone looked fantastic in their costumes, and the excitement was palpable.
Parents and grandparents were also invited to join the festivities and share their favorite books with the students. This was a great opportunity for families to celebrate learning and the joys of reading together.
The staff at Landulph School were thrilled with the turnout and the positive feedback they received from everyone who attended. "It was wonderful to see so many children and families come together to celebrate World Book Day," said one staff member.
Overall, it was a day filled with fun and excitement, and the students and staff of Landulph School are already looking forward to next year's World Book Day celebration.