Traders and Raiders - Class 3 Topic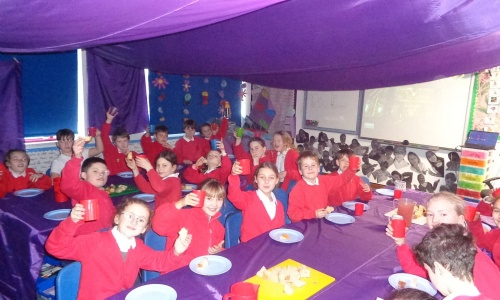 Class 3 had a fabulous time launching their new topic - Traders and Raiders.
We enjoyed converting our classroom into our very own mead-hall, inspired by Beowulf, and feasted on bread, honey and mead... non-alcoholic of course!
We then learnt all about Kennings poems which originated from the Anglo-Saxon/Viking era and performed them to one-another just like they would've in real mead-halls.
We had a great time and are very much excited to learn more about this topic!